Audio Marketing Associates
Address
Main Office
7427 Etoncross Court
Cincinnati, Ohio 45244
United States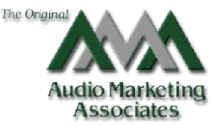 Market Locations
Ohio, Northern Kentucky, Western PA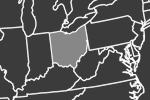 Company History
Audio Marketing Associates was formed in May of 1974 to represent the superior lines of electronic and audio equipment by Bruce Hagen and two others who have since left the firm. Upon becoming President in 1978, Bruce Hagen has changed the company's focus by only representing lines in the audio and video industry.

Our goal is to honestly represent the finest Principals in the world to the greatest customers in the world with product that you will be proud to use in your designs.

The Audio Marketing salesman has attended Syn-Aud-Con classes, is an AES member, attends all factory training seminars and will see that you get the information that you need to properly and profitably represent our manufacturers' products. While it is our goal to be able to answer your every question, we may not always have the answer. You may rest assured, however, that we will get the answer for you in a timely manner.

In the last few years, our name has been copied by others in a couple of other territories. Audio Marketing Associates is not associated with any of these other companies.